DISPLAY MANUAL
DISPLAY MANUAL FOR MG1703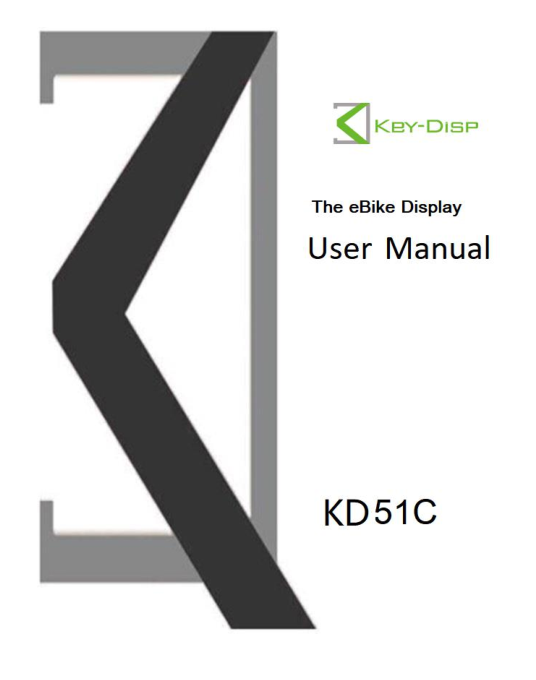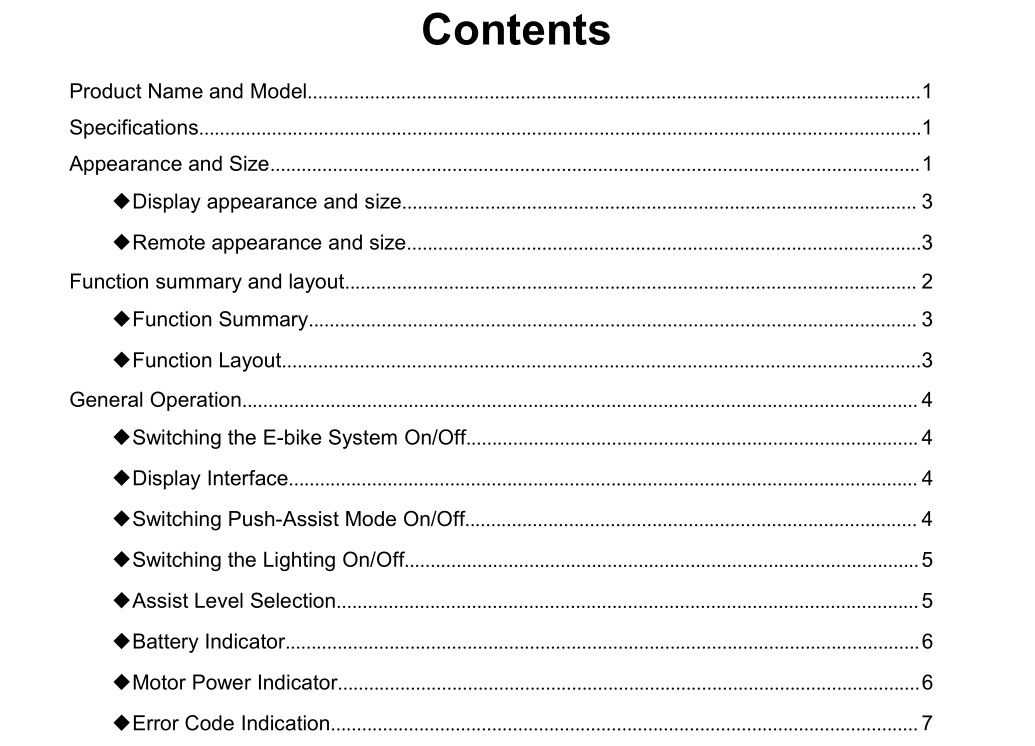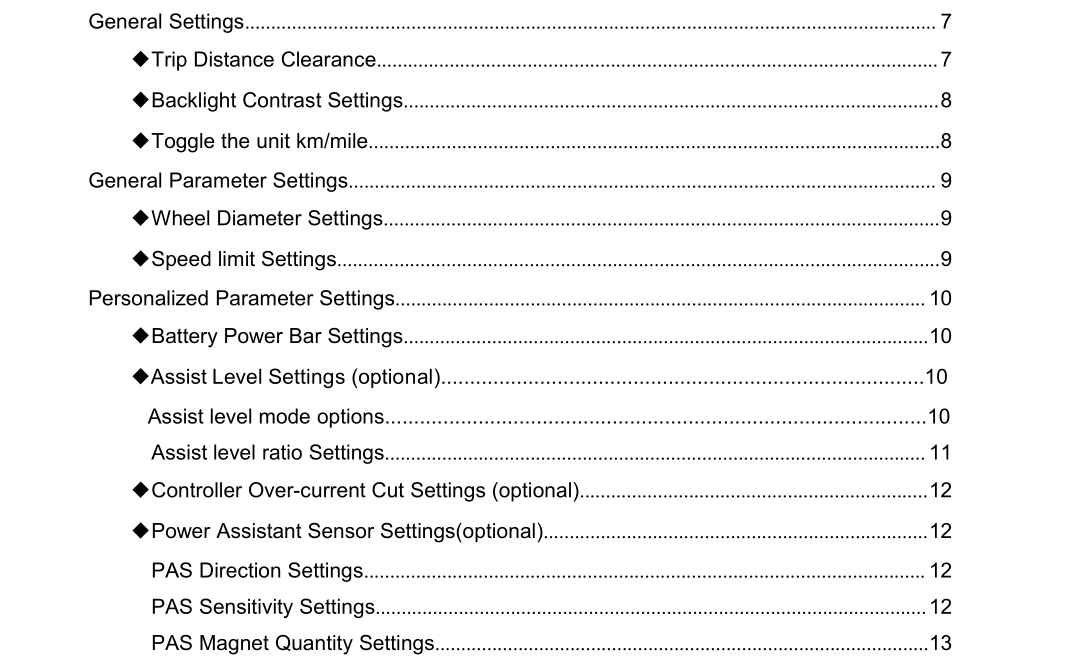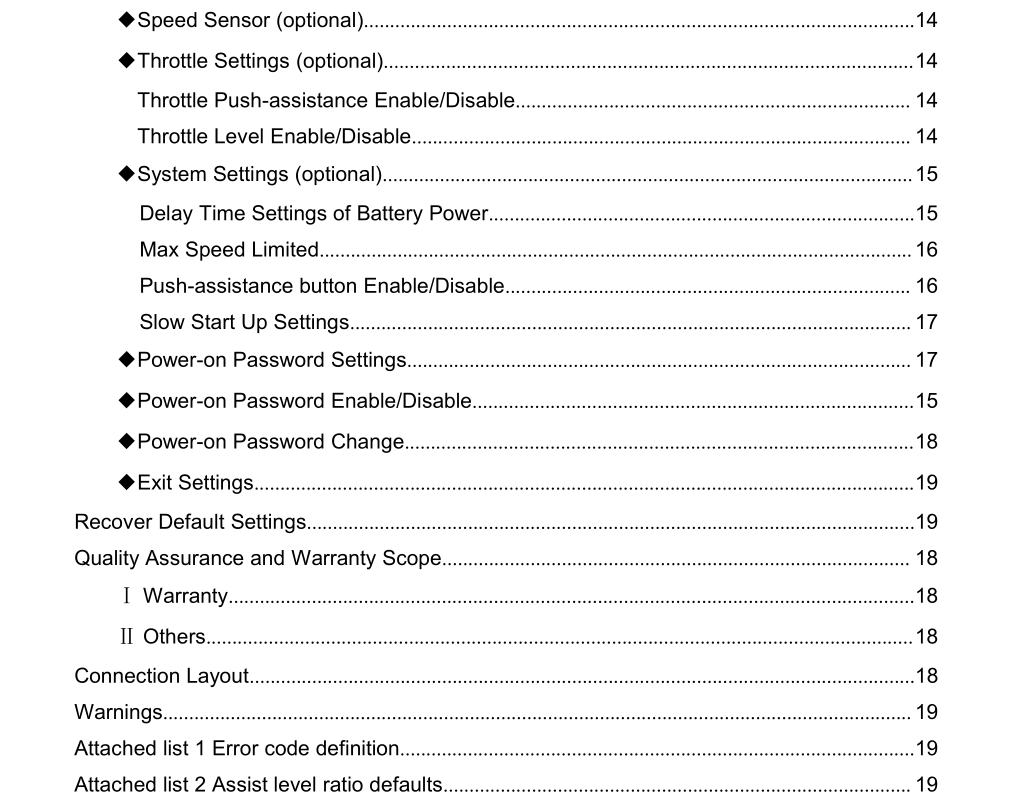 Product Name and Model
Intelligent Segment LCD display of E-bike.Model: KD51C.
Specifications
●Rated voltage: 24V/36V/48V
●Rated working current: 10mA
●Maximum working current: 30mA
●Off-state leakage current: <1uA
●Operating temperature: -20℃~ 60℃
●Storage temperature: -30℃~ 70℃
Appearance and Size
◆Display appearance and dimensional drawing (unit: mm)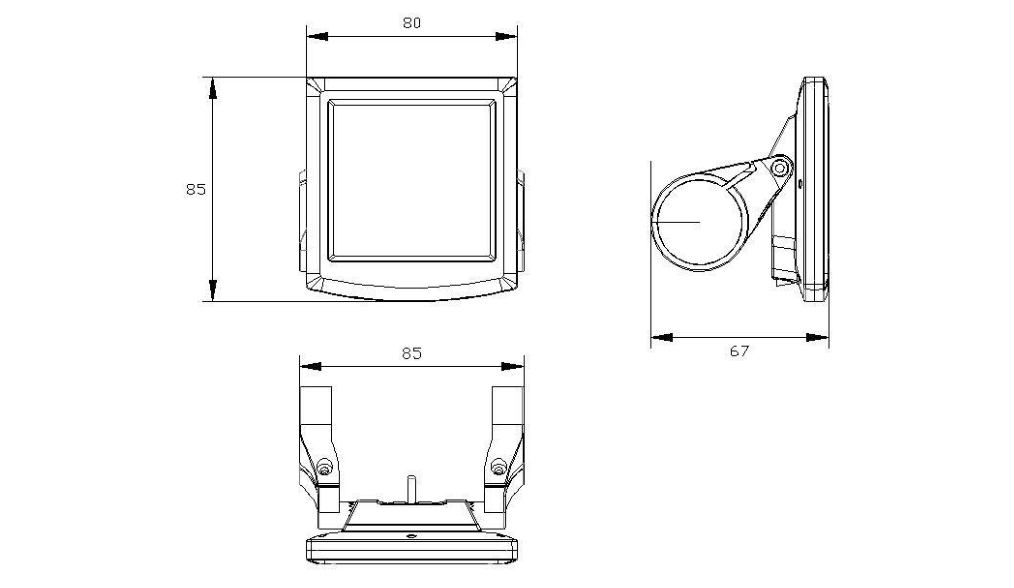 ◆Remote appearance and dimensional drawing (unit: mm)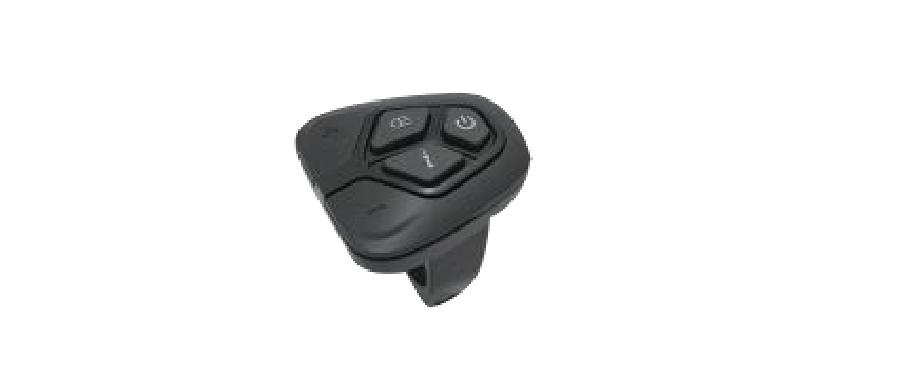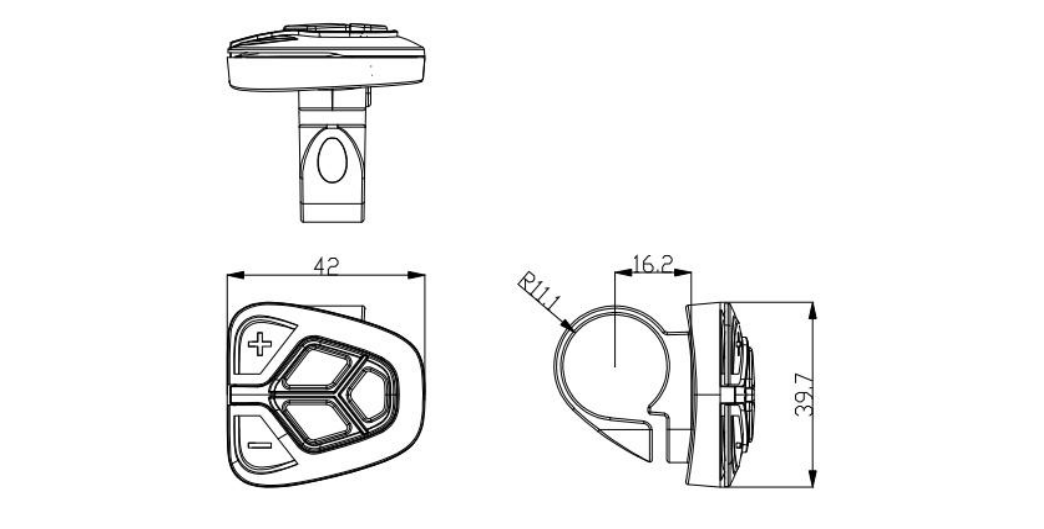 Function summary and layout
◆Function summary
KD51C has many functions to meet the riders' needs. The indicating elements are as
follows:
●Smart battery indication
●Assist level
●Speed indication (incl. Current speed, max. speed and avg. speed)
●ODO and trip
●The push-assistance function
●Trip time
●The lighting On/Off
●Error code indication
●Motor power
●Range
●Various parameters settings (e.g., wheel size, speed-limited, battery level bar, Assist level, controller limited current, max speed, password enable, etc.)
●Recover default settings
◆Function Layout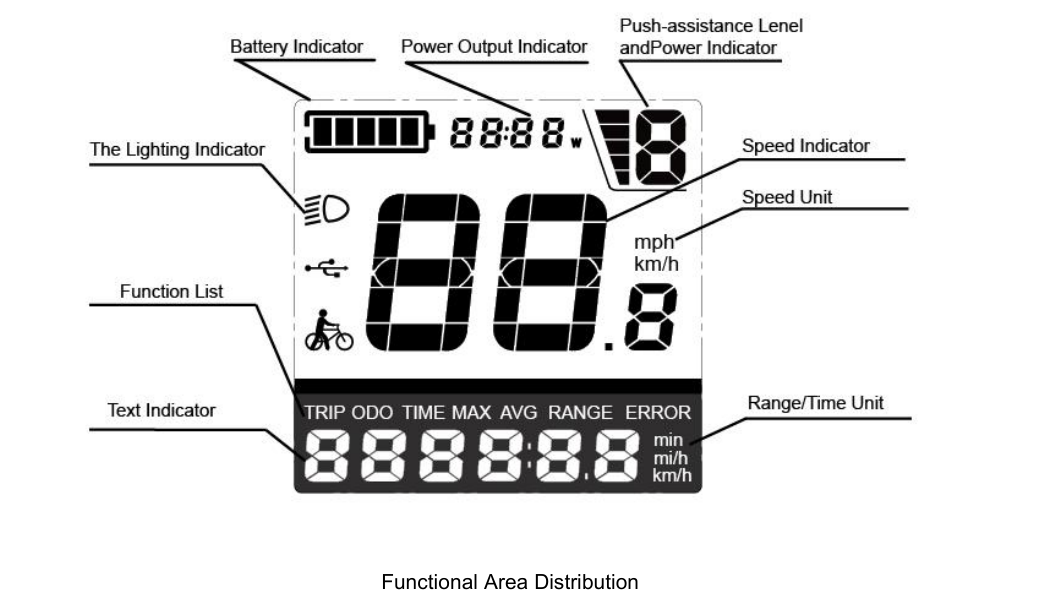 General Operation
◆Switching the E-bike System On/Off
To switch on the E-bike system and provide the power supply to the controller, hold theOn/Off button on the remote for 1 second.
To switch off the E-bike system, hold the On/Off button for 2s. The E-bike system nolonger uses the battery power.
When E-bike system is switched off, the leakage current is less than 1 μA.
■When the E-bike is parked for approx. 10 minutes, the E-bike system switches off automatically.
◆Display Interface
After switching on the E-bike system, the display will show Current Speed and TRIP by default.
Press "i" button on the remote to switch between the indication functions below:
Trip Distance (Km)→ODO (Km)→Trip Time (min)→Max. Speed (Km/h) → Avg. Speed(Km/h) → RANGE (Km)
◆Switching Push-assistance Mode On/Off
To activate the push-assistance function, press and hold the "-" button on the remote.After 2 seconds, the E-bike is activated to go at a uniform speed of 6 Km/h while the screenshows '

'.
The push-assistance function is switched off as soon as you release the "-" button .

◆Assist Level Options
The assist level of the E-bike drive can be changed anytime, even during riding.
The assist level ranges from 0 to 5 (level 0 to level 5). The default assist level is "1" when the display is started. The output power is zero on Level "0". Level "1" is the minimum output power. Level "5" is the maximum output power.

Press +/- button on the remote to switch between the E-bike system assist levels and change the motor output power.